Adults have flocked to defend beloved Muppet Big Bird since Tuesday night, when Mitt Romney threatened to cut PBS funding during the first presidential debate. Several Twitter accounts gave voice to the concerns of the jobless Elmo, Big Bird and Grover while Mitt
Romney seemed to effectively lose the Sesame Street electorate.
But he never had them anyway. Sesame Street Workshop employees have given $7,250 to the President, according to OpenSecrets research, and zilch to Romney--exactly the amount he would be giving to them.
PBS issued a statement in defense of its services, noting that its funding makes up one one-hundredth of one percent of the federal budget even though it's viewed by most Americans.
Elmo has long been involved in politics.
On April 23, 2002, CNN reported:
In what may be the first appearance of a Muppet before a congressional committee, "Sesame Street" favorite Elmo donned his best suit and tie and took his cause to Capitol Hill.The red furry friend to toddlers everywhere gave evidence before the Education Appropriations Subcommittee to urge more spending on music research and musical instruments for school programs.But why was this issue so close to the red-furry heart of the oft-tickled one, who's only 3?
His mission was to ensure that "when Elmo goes to school, there will be the instruments to play," he explained before joining Joe Lamond, head of an international trade association of musical instrument makers, in the committee room.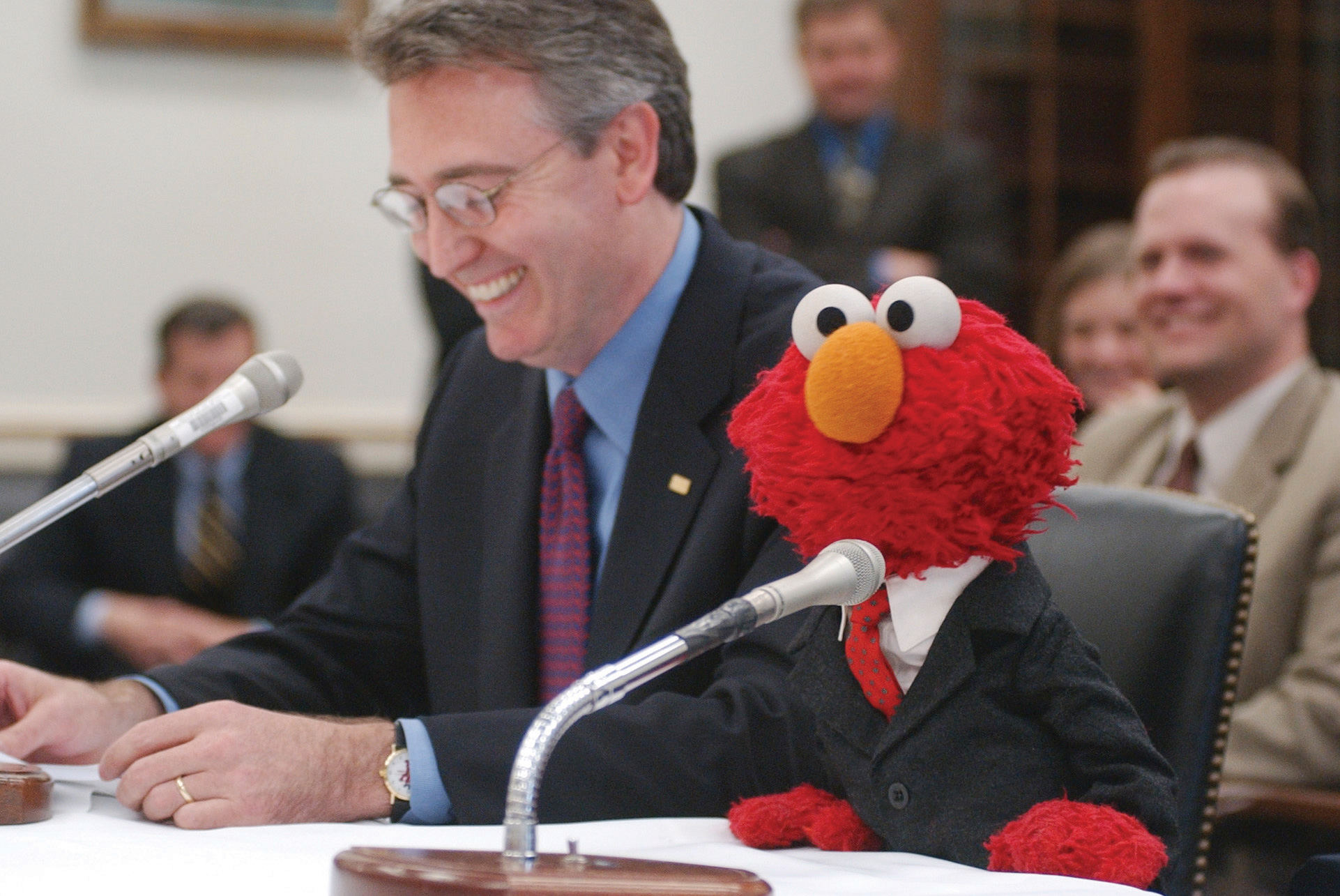 This year, Elmo also appeared on the floor of the US House: