Kriston Capps writes at CityLab:
This cartogram, which compares property values between counties across the continental United States, looks like bad news from a gastroenterologist. What this in fact shows is that just a handful of counties account for the vast majority of property values in the U.S. The distortion is so severe that it doesn't look like a map of the U.S. at all.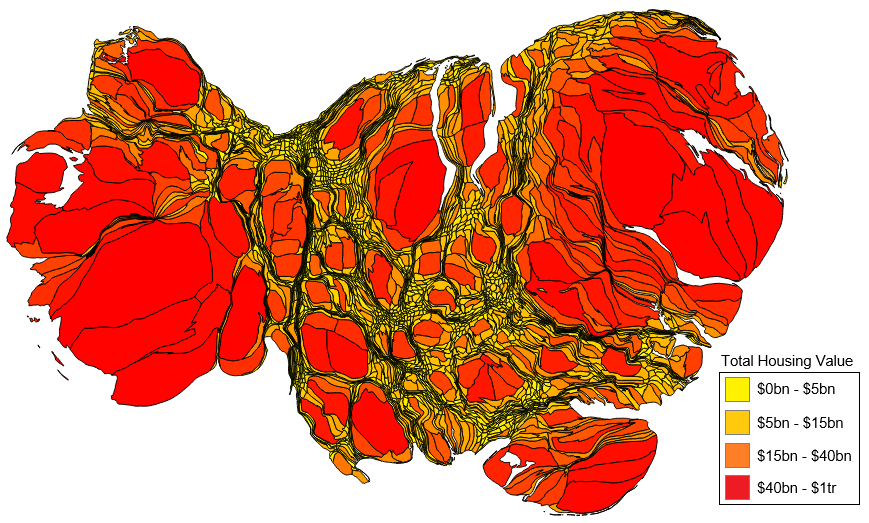 ...
The value of housing for most counties in the U.S. is marginal compared to elite counties on the East and West Coasts, Texas, Florida, plus some scattered counties coextensive with major cities or metro areas.