According to the allegations in the Indictment unsealed today in Manhattan federal court:[1]
ROBERT MENENDEZ is the senior U.S. Senator from New Jersey and currently the Chairman of the Senate Foreign Relations Committee ("SFRC"). NADINE MENENDEZ began dating MENENDEZ in February 2018, they became engaged in October 2019, and they married in October 2020. Shortly after they began dating in 2018, NADINE MENENDEZ introduced MENENDEZ to her long-time friend WAEL HANA, who is originally from Egypt, lived in New Jersey, and maintained close connections with Egyptian officials. HANA was also business associates with FRED DAIBES, a New Jersey real estate developer and long-time donor to MENENDEZ, and JOSE URIBE, who worked in the New Jersey insurance and trucking business.
Between 2018 and 2022, MENENDEZ and NADINE MENENDEZ agreed to and did accept hundreds of thousands of dollars' worth of bribes from HANA, DAIBES, and URIBE. These bribes included gold, cash, a luxury convertible, payments toward NADINE MENENDEZ's home mortgage, compensation for a low-or-no-show job for NADINE MENENDEZ, home furnishings, and other things of value. In June 2022, the FBI executed a search warrant at the New Jersey home of MENENDEZ and NADINE MENENDEZ. During that search, the FBI found many of the fruits of this bribery scheme, including cash, gold, the luxury convertible, and home furnishings. Over $480,000 in cash — much of it stuffed into envelopes and hidden in clothing, closets, and a safe — was discovered in the home, as well as over $70,000 in cash in NADINE MENENDEZ's safe deposit box, which was also searched pursuant to a separate search warrant. Some of the envelopes contained the fingerprints and/or DNA of DAIBES or his driver. Other of the envelopes were found inside jackets bearing MENENDEZ's name and hanging in his closet, as depicted below.
...

As part of the scheme, MENENDEZ provided sensitive, non-public U.S. government information to Egyptian officials and otherwise took steps to secretly aid the Government of Egypt. For example, in or about May 2018, MENENDEZ provided Egyptian officials with non-public information regarding the number and nationality of persons serving at the U.S. Embassy in Cairo, Egypt. Although this information was not classified, it was deemed highly sensitive because it could pose significant operational security concerns if disclosed to a foreign government or made public. Without telling his professional staff or the State Department that he was doing so, on or about May 7, 2018, MENENDEZ texted that sensitive, non-public embassy information to his then-girlfriend NADINE MENENDEZ, who forwarded the message to HANA, who forwarded it to an Egyptian government official. Later that same month, MENENDEZ ghost-wrote a letter on behalf of Egypt to other U.S. Senators advocating for them to release a hold on $300 million in aid to Egypt. MENENDEZ sent this ghost-written letter to NADINE MENENDEZ, who forwarded it to HANA, who sent it to Egyptian officials.


At various times between 2018 and 2022, MENENDEZ also conveyed to Egyptian officials, through NADINE MENENDEZ, HANA, and/or DAIBES, that he would approve or remove holds on foreign military financing and sales of military equipment to Egypt in connection with his leadership role on the SFRC. For example, in or about July 2018, following meetings between MENENDEZ and Egyptian officials, which were arranged and attended by NADINE MENENDEZ and HANA, MENENDEZ texted NADINE MENENDEZ that she should tell HANA that MENENDEZ was going to sign off on a multimillion-dollar weapons sale to Egypt.

NADINE MENENDEZ forwarded this text to HANA, who forwarded it to two Egyptian officials, one of whom replied with a "thumbs up" emoji.

MENENDEZ made similar communications over the ensuing years. For example, in January 2022, MENENDEZ sent NADINE MENENDEZ a link to a news article reporting on two pending foreign military sales to Egypt totaling approximately $2.5 billion. NADINE MENENDEZ forwarded this link to HANA, writing, "Bob had to sign off on this."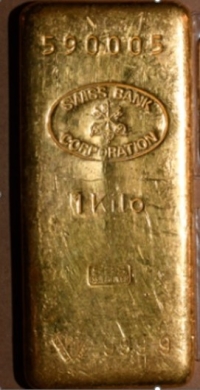 I